Round Koi Fish Stepping Stone Mold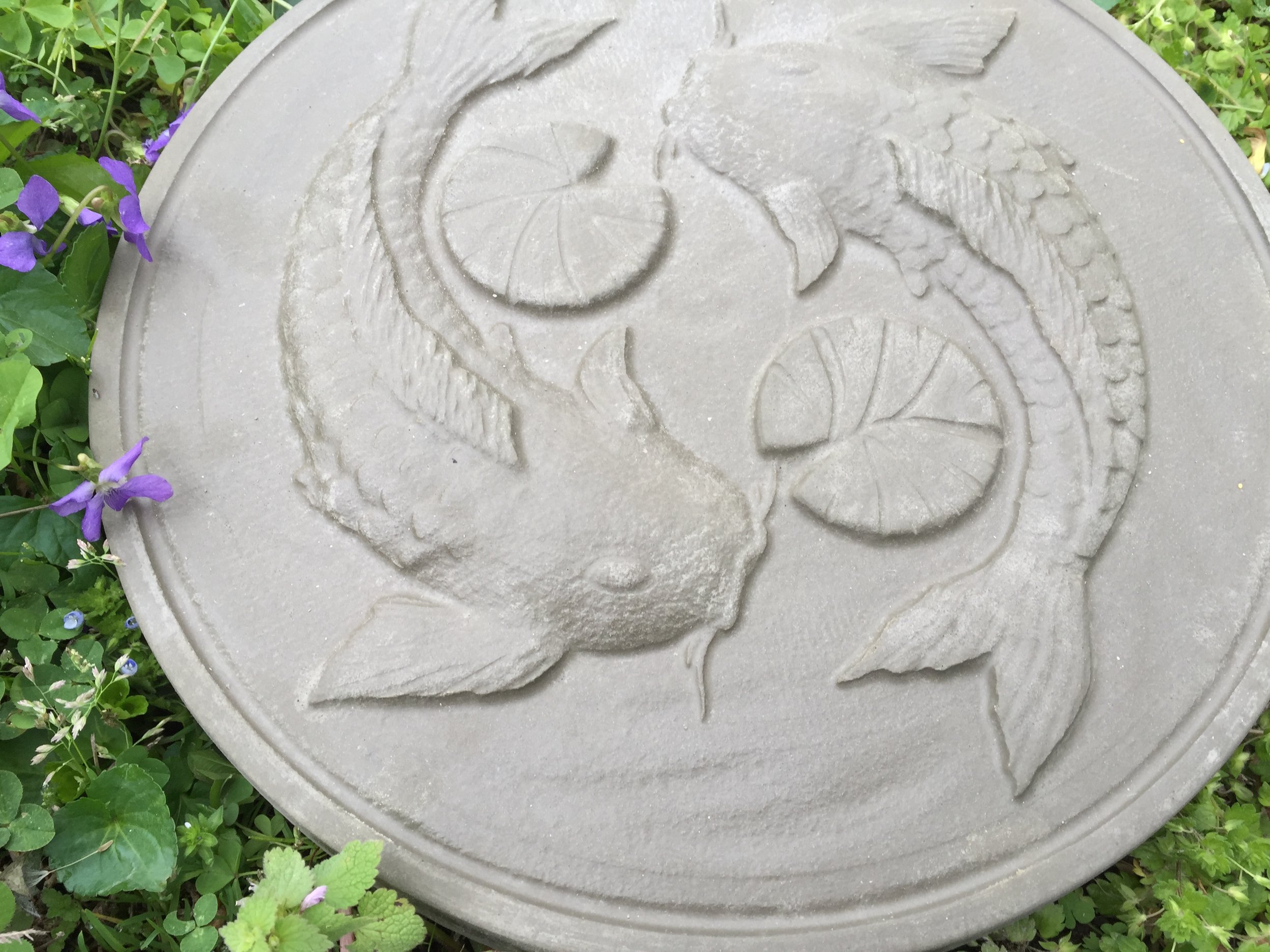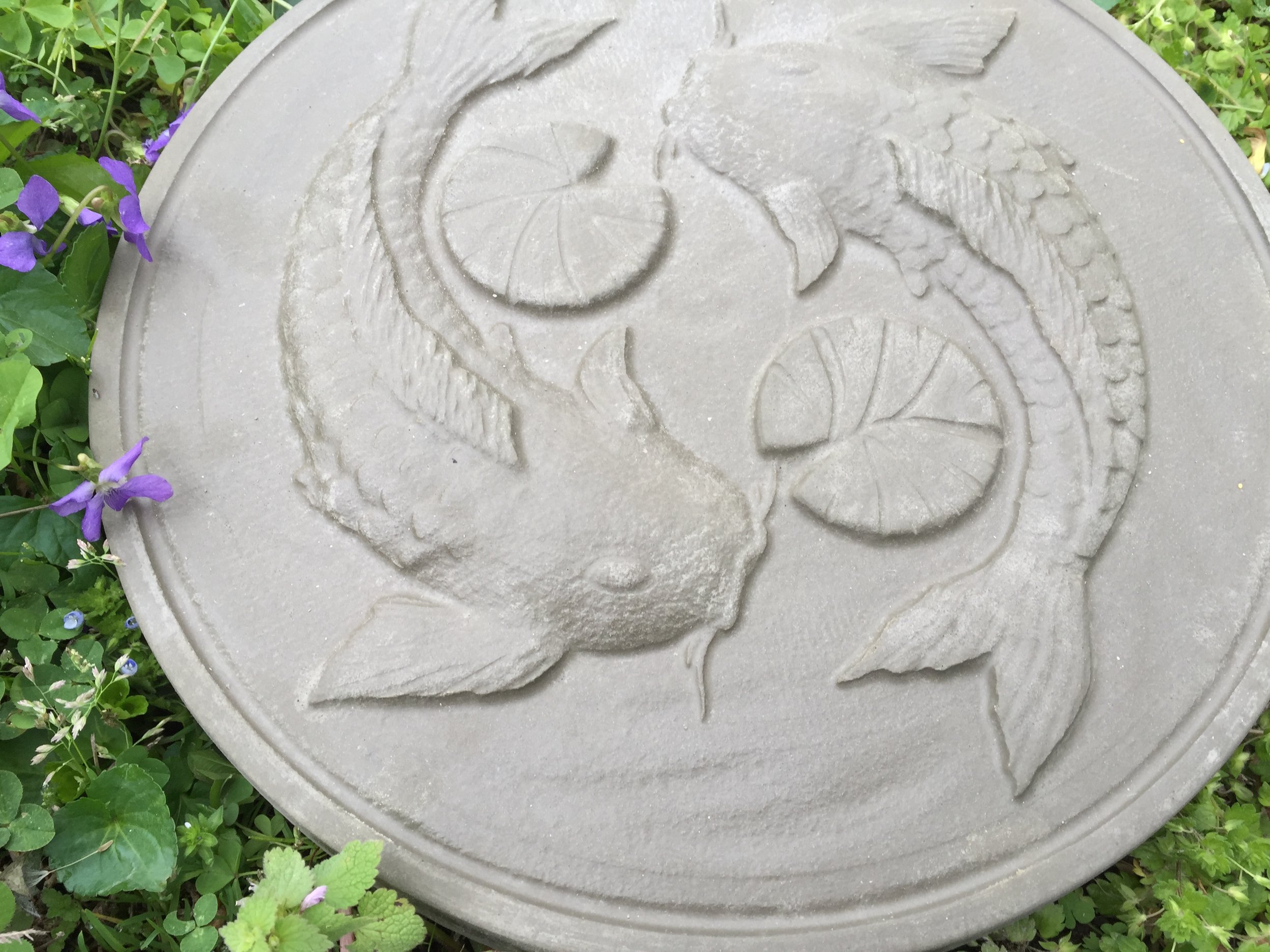 Round Koi Fish Stepping Stone Mold
Koi Fish Stepping Stone Mold.
Two Koi fish swimming around in the pond ducking in and out of the lily pads, this Concrete mold will make the stepping stone shown, Would be great to put around a water garden or
make your own little Koi Pond pond or just put it in one of your flower beds. It also fits our holders if you want to stand it up and display it.
Measures 12" x 2" thick ABS.
concrete mold for stepping stones