Graphite Mold Skull Coin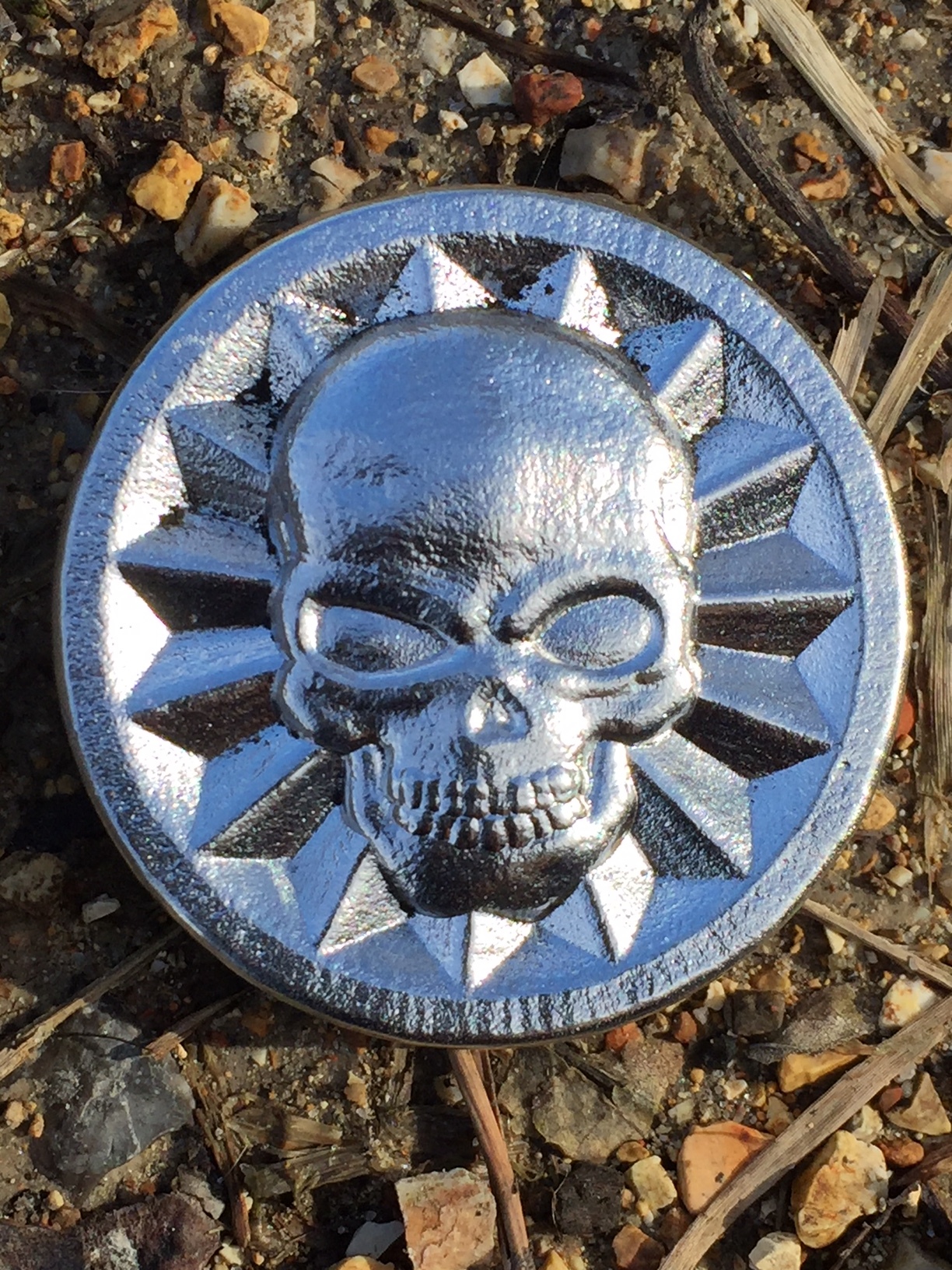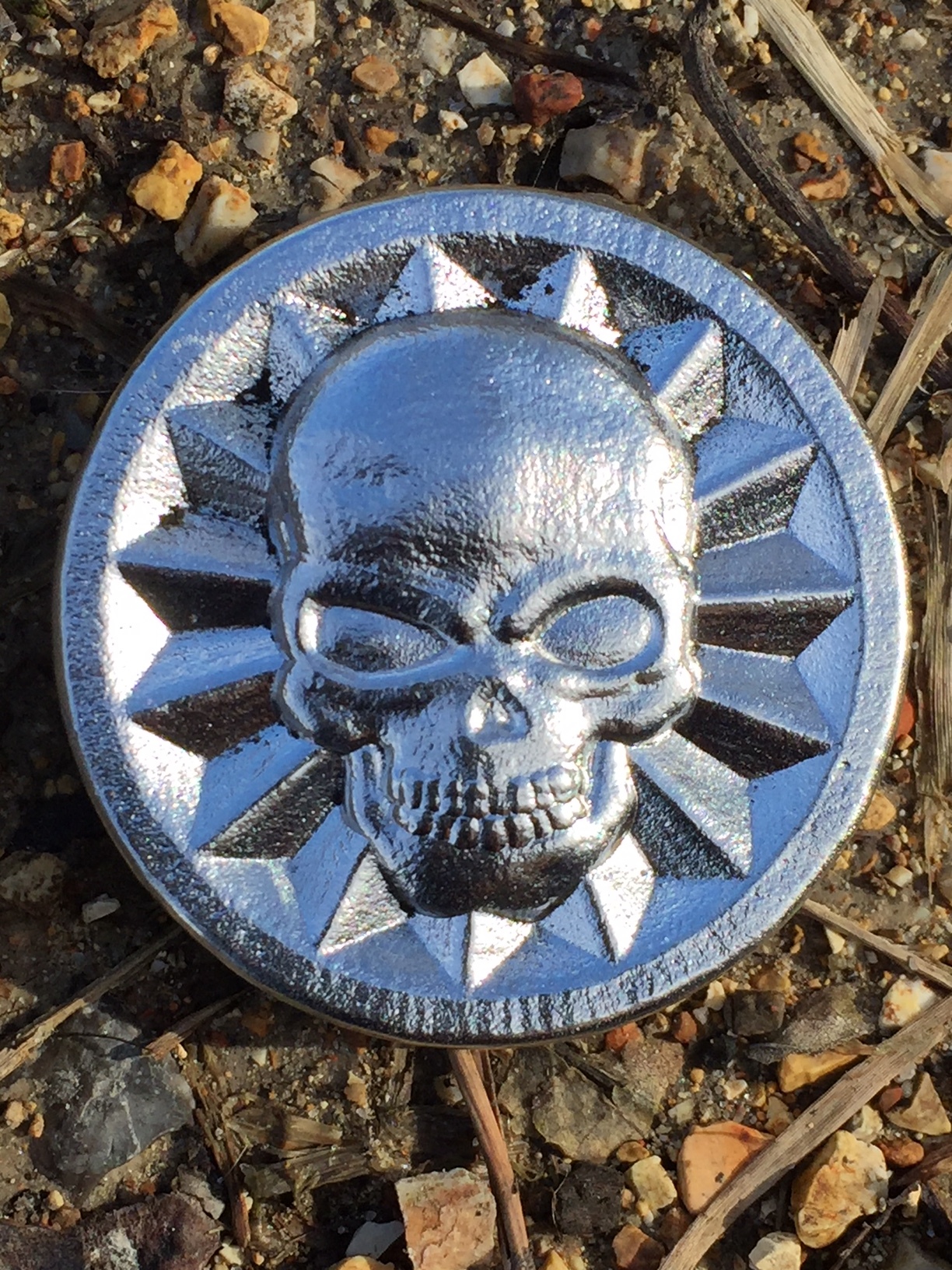 Graphite Mold Skull Coin
Mold is made from 2"x 2" x .50" Fine Grain Graphite. Can be made to any size desired.
Coin shown will finish at 1.50" in diameter and .300" at thickest point.
This design is copyrighted and is our enter 4T8FXFR when checking out for free shipping,graphite molds only.custom design as is with all our models.