Koi Pond Scene Concrete Bench Mold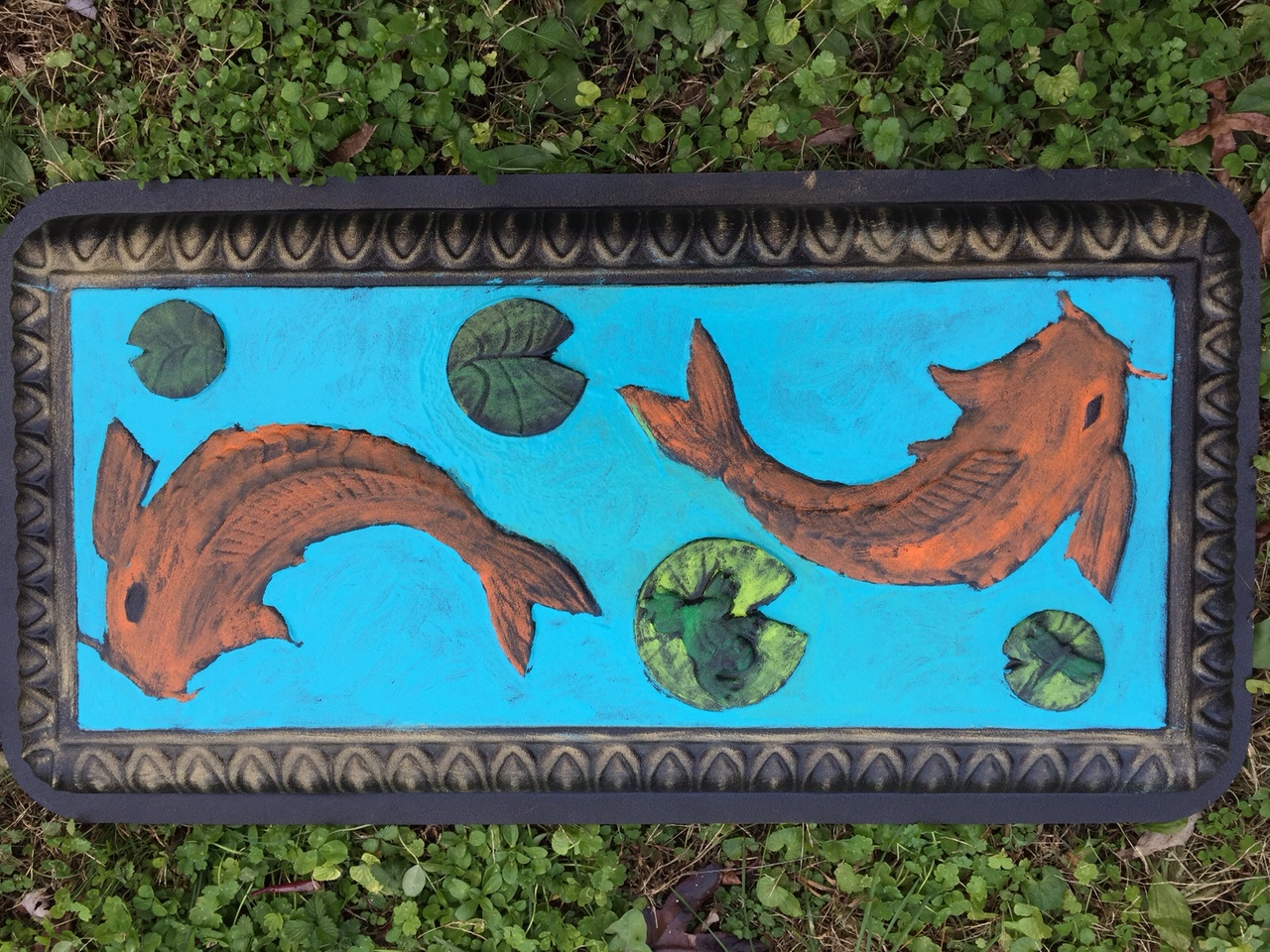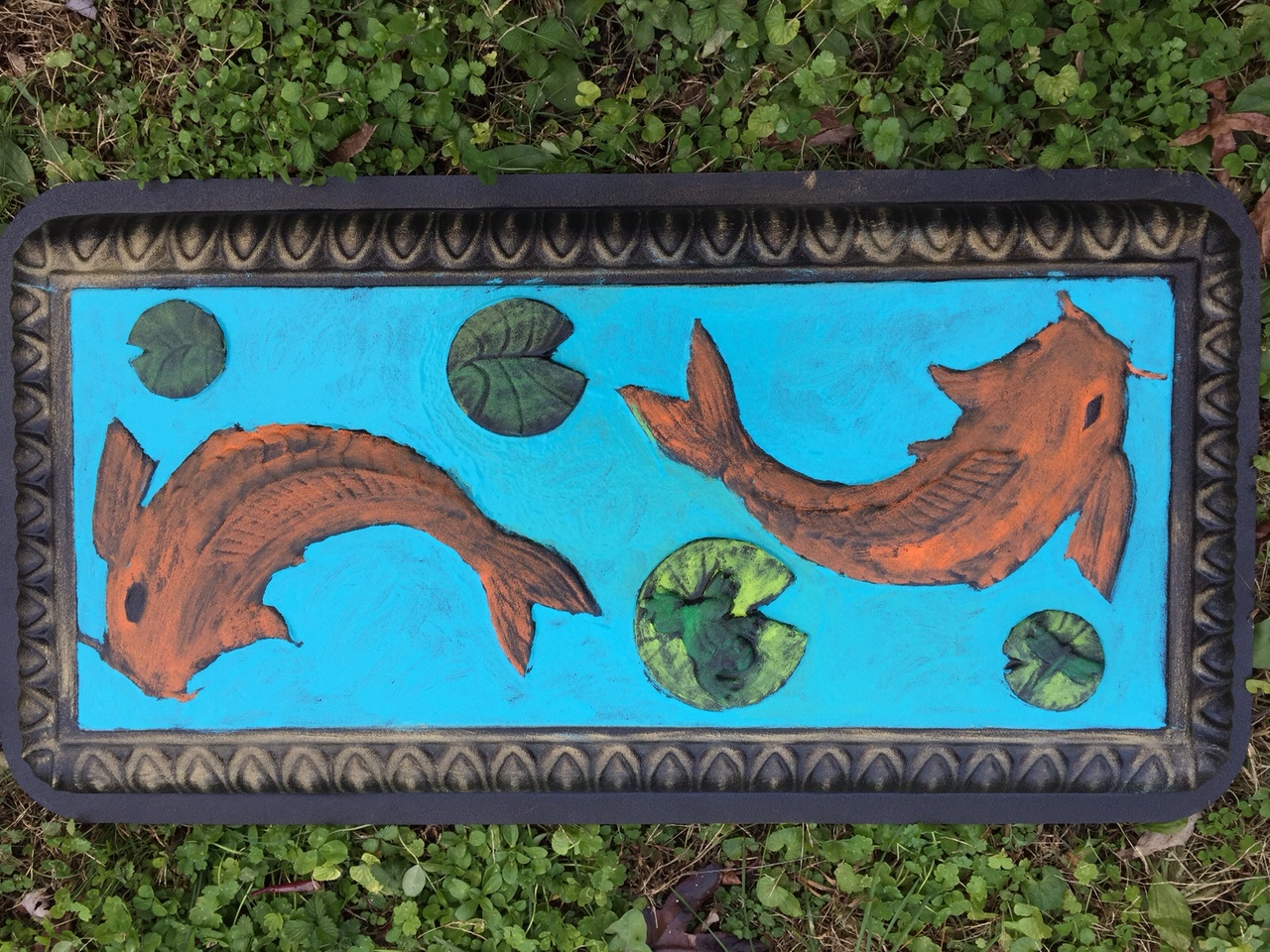 Koi Pond Scene Concrete Bench Mold
Our 32 inch Koi fish bench top mold has two Koi fish swimming with lily pads floating around them with a frog and a dragonfly resting nearby.
Bench top Measures 15" x 32" x 2.250" Thick
The picture shown was painted and cast by Mike in Fla. If you would like to order a poured and painted bench just click hislink
The concrete bench looks great plain or painted it would go great placed by your new Koi pond or just a private spot in your garden. This is a fun and easy mold to use and with proper care can be used for years. Don't forget to check out our leg molds to go with this top and remember, all orders over a hundred dollars, ships on the house.
It measures 15.50" Wide and 32" long 2.250" thick. The top is made from 3/16" thick ABS.
You will use this mold to make the bench top shown